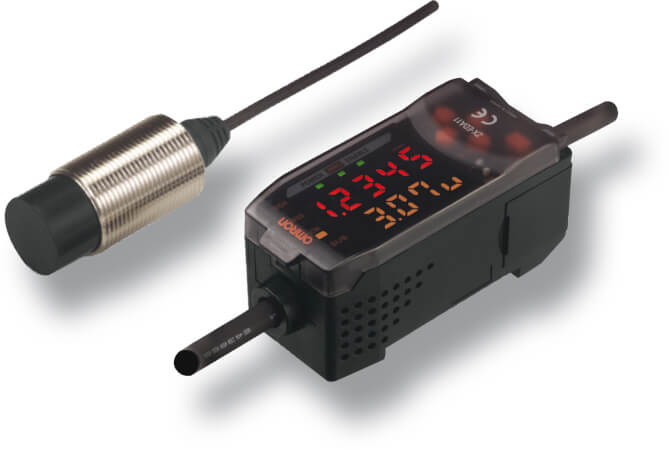 ZX-E
Capteur de mesure inductif intelligent
ZX-E est la meilleure solution pour une mesure précise des objets métalliques. Il est fortement recommandé dans les milieux difficiles tels que l'automobile et les machines de traitement des métaux.
Résolution élevée de 1 µm
Temps de réponse ultrarapide de 150 µs
Remplacement facile des têtes de capteurs
Concept de plateforme modulaire pour les différentes technologies de détection
Simplicité de l'ajustement de linéarité pour tout métal
Caractéristiques et références
Ordering information
Sensors
Sensor heads
Resolution1

ZX-ED01T2

ZX-ED02T2

ZX-EM02T2

ZX-EM07MT2

ZX-EM02HT4
Amplifier units
Note: Compatible connection with the sensor head.
Accessories (order separately)
Calculating unit
Amplifier mounting brackets
SmartMonitor sensor setup tool for Personal Computer connection
| | |
| --- | --- |
| | |
| ZX-series communications interface unit | ZX-SFW11EV35 |
| | |
Cables with connectors on both ends (for extension)*
* Robot cable models are also available. The model numbers are ZX-XC_R.
Specifications
Sensor heads
Magnetic metals
(Measurement ranges and linearities are different for non-magnetic metals. Refer to engineering data on B-67.)

Resolution6

Linearity7

±1% F.S.8

Temperature characteristic9
(including amplifier unit)

Operating10

Storage5

1,000 VAC, 50/60 Hz for 1 min between charged parts and case

10 to 55 Hz with 1.5-mm double amplitude for 2 h each in X, Y, and Z directions

IEC60529, IP6011
Amplifier units
Possible average count settings12

1, 2, 4, 8, 16, 32, 64, 128, 256, 512, 1,024, 2,048, or 4,096

Linear output13

Current output: 4 to 20 mA/F.S., max. load resistance: 300 Ω

Voltage output: ±4 V (±5 V, 1 to 5 V 14), output impedance: 100 Ω

NPN open-collector outputs, 30 VDC, 50 mA max.
Residual voltage: 1.2 V max.

PNP open-collector outputs, 30 VDC, 50 mA max.
Residual voltage: 2 V max.

Zero reset input, timing input, reset input, judgement output hold input

ON: Short-circuited with 0-V terminal or 1.5 V or less

ON: Supply voltage short-circuited or supply voltage within 1.5 V

Judgement indicators: High (orange), pass (green), low (yellow), 7-segment main digital display (red),
7-segment sub-digital display (yellow), power ON (green), zero reset (green), enable (green)

0.5% F.S. of linear output value at ±20% of power supply voltage

140 mA max. with power supply voltage of 24 VDC (with sensor connected)

Operating and storage: 0 to 50°C (with no icing or condensation)

10 to 150 Hz with 0.7-mm double amplitude for 80 min each in X, Y, and Z directions

300 m/s2, 3 times each in 6 directions (up, down, left, right, forward, backward)

Case: PBT (polybutylene terephthalate), cover: Polycarbonate
---
En quoi pouvons-nous vous aider ?
Pour toute question ou demande de devis, veuillez nous contacter ou envoyer une demande.
+41 (0)41 748 13 13
Contactez-nous
Contactez-moi ZX-E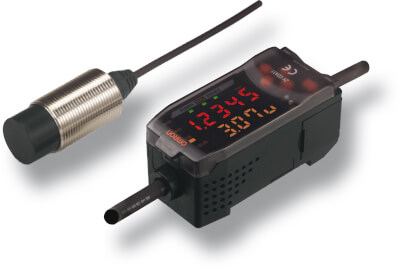 Merci de votre demande. Nous reviendrons vers vous dès que possible.
Nous rencontrons des problèmes techniques. Votre demande ne peut être traitée. Veuillez nous excuser et ré-essayer plus tard. Détails :
Download
Demander un devis
Demander un devis
Devis pour ZX-E
Vous pouvez utiliser ce formulaire pour demander un devis sur le produit de votre choix. Merci de compléter tous les champs *. Les informations sont traitées de manière confidentielle.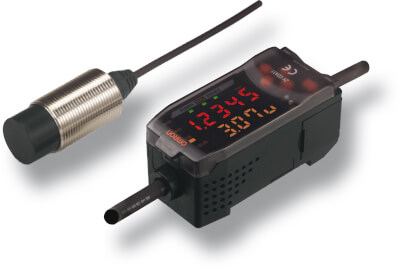 Merci de votre demande. Nous vous enverrons l'information demandée au plus tôt.
Nous rencontrons des problèmes techniques. Votre demande ne peut être traitée. Veuillez nous excuser et ré-essayer plus tard. Détails :
Download